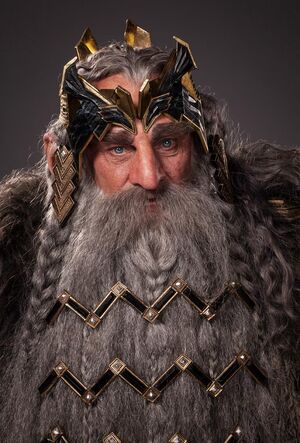 Thrór (2542 - 2790 T.v.) byl prvorozeným synem krále Dáina I. a po smrti svého otce se stal králem Durinova lidu. Jeho mladšími bratry byli Frór a Grór. Thrór odvedl část otcova lidu z Ered Mithrin zpátky do Ereboru , odkud jej však v roce 2770 vyhnal drak Šmak. Thrór s rodinou a malou družinou uprchl na Vrchnovinu. V roce 2790 se pouze se svým druhem Náranem odebral k východní bráně Morie . Byl usmrcen skřety a jeho smrt rozpoutala šestiletou válku mezi oběma rasami.
Ad blocker interference detected!
Wikia is a free-to-use site that makes money from advertising. We have a modified experience for viewers using ad blockers

Wikia is not accessible if you've made further modifications. Remove the custom ad blocker rule(s) and the page will load as expected.